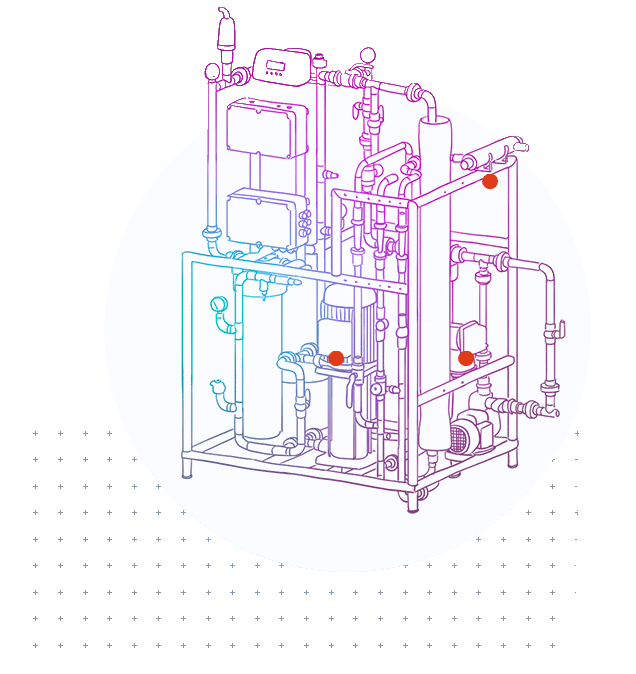 Internet Powered
Cloudtap uses round the clock internet monitored water purification plants which combine multiple purification processes including reverse osmosis and ultraviolet treatment along with extensive sensors to monitor critical operating parameters in real time, so that you get the purest water always.
How It Works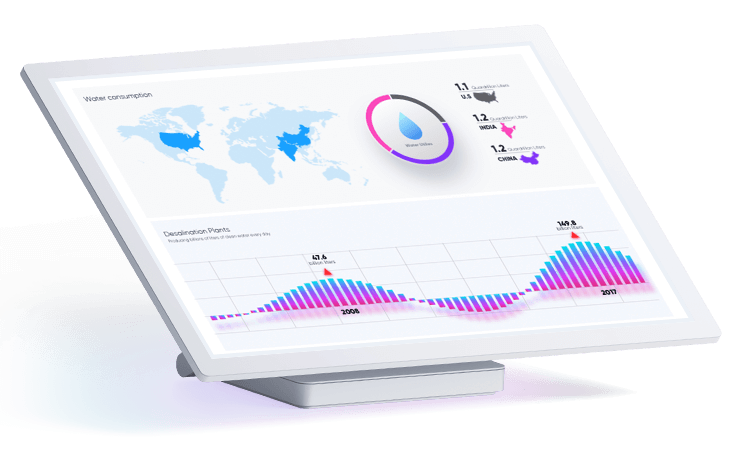 24x7 Purity and
Performance
Monitoring
For the very first time, it is possible to remotely monitor water quality and purity of all your Cloudtap installations using Cloudtap's centralized dashboard from the palm of your hand.
Read more
Our triple-zero assurance

Zero pathogens
Based on USFDA standards, Cloudtap's integrated PRISM technology ensures complete removal of harmful pathogens from the water, ensuring that every drop of water is absolutely pure.

Zero downtime
Realtime data from each Cloudtap installation is analyzed by our artificial intelligence based deep learning algorithms. These algorithms predict potential breakdowns before they ever occur.

Zero CAPEX & Maintenance
Cloudtap works on a subscription model without any CAPEX. A huge benefit is that the buyer does not have to invest additionally in spares, consumables, and maintenance; a very common bone of contention between the buyer and seller.
Our Customers
Cloudtap is brought to you by Alfaa UV, the company that's been delivering pathogen free water in the pharma, hospitality, education, corporates and retail industries for decades.

Currently Purifying
2458611538+ litres
of drinking water

More Information Coming Soon